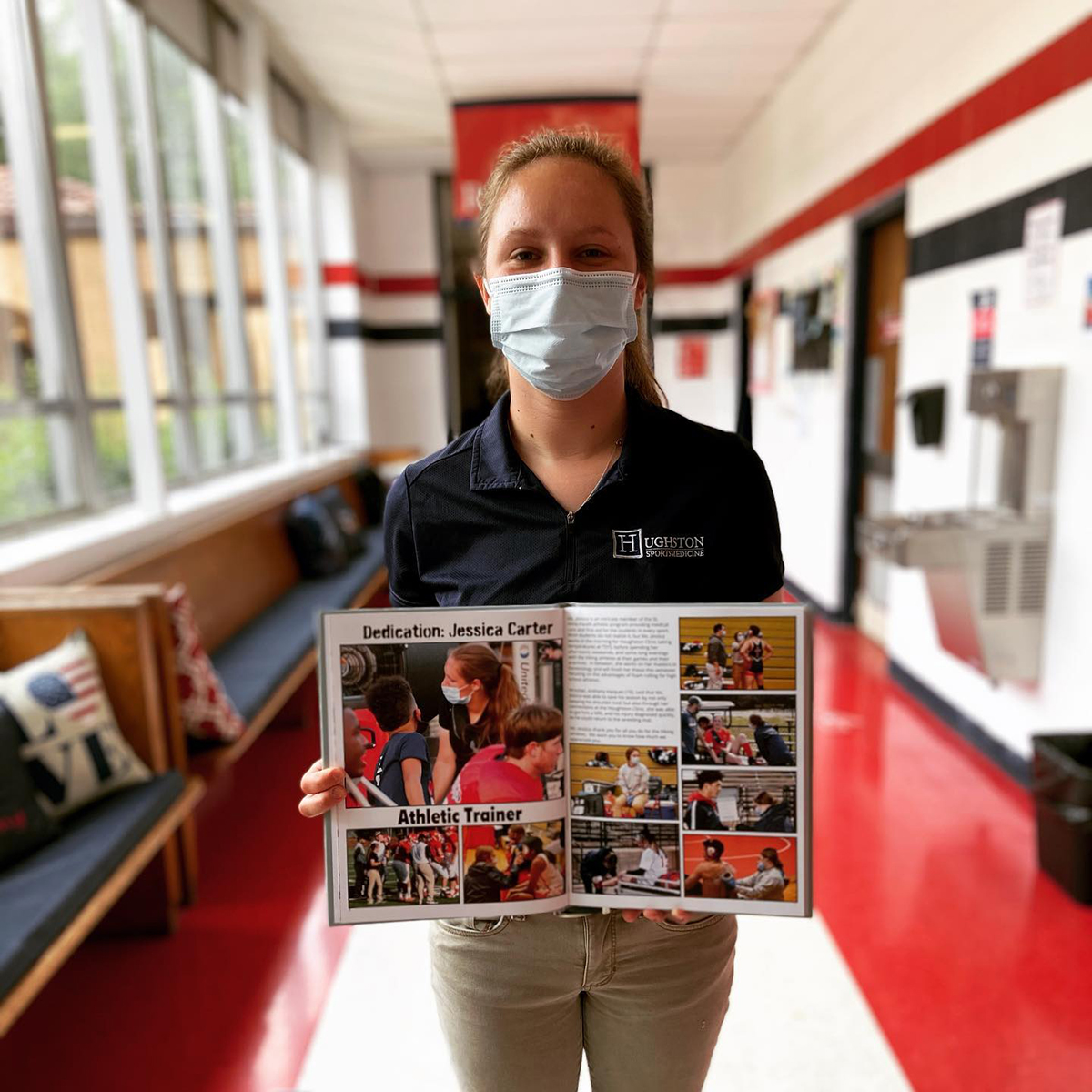 Pacelli High School's 2020-2021 Yearbook is dedicated to Hughston Athletic Trainer, Jessica Carter, LAT, ATC. Yearbook Advisor, Mr. Stephen Wilson made the announcement and presented Jessica a copy of the yearbook.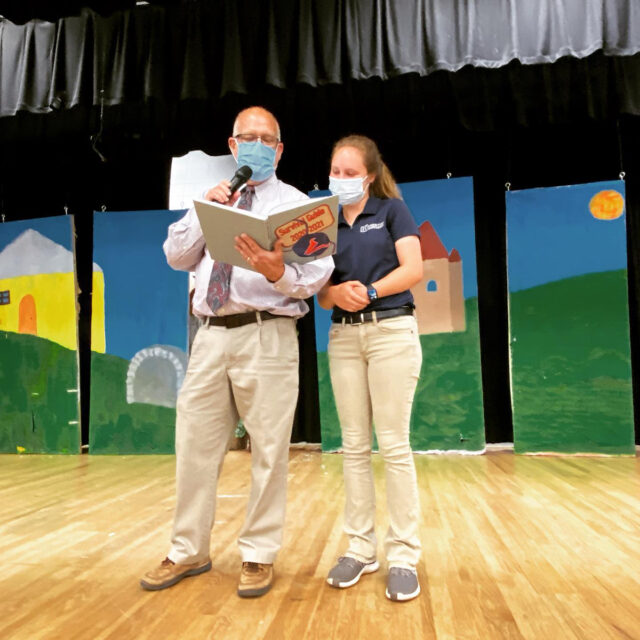 As part of her Hughston Fellowship program, Jessica started working at St. Anne-Pacelli in July 2019. Her duties include injury prevention and examination, hydration, as well as primary and emergent care for all sports at the school. Besides completing the 2-year assistantship at St. Anne-Pacelli, Jessica completed the coursework for her master's degree in kinesiology. The Hughston Foundation pays tuition and yearly stipends for each of the fellows in the program.
In 2010, the Hughston Athletic Training Fellowship Program became the official sports medicine provider for the Muscogee County School District and it covers a number of private schools, such as St. Anne-Pacelli. Currently, the Hughston Sports Medicine program is transitioning to a fulltime employee-based opportunity for the athletic trainers. The program represents a partnership between the Hughston Foundation, the Hughston Clinic, and the Jack Hughston Memorial Hospital. With the new program, Jessica recently accepted a permanent position as the school's athletic trainer.
Last edited on May 26, 2021