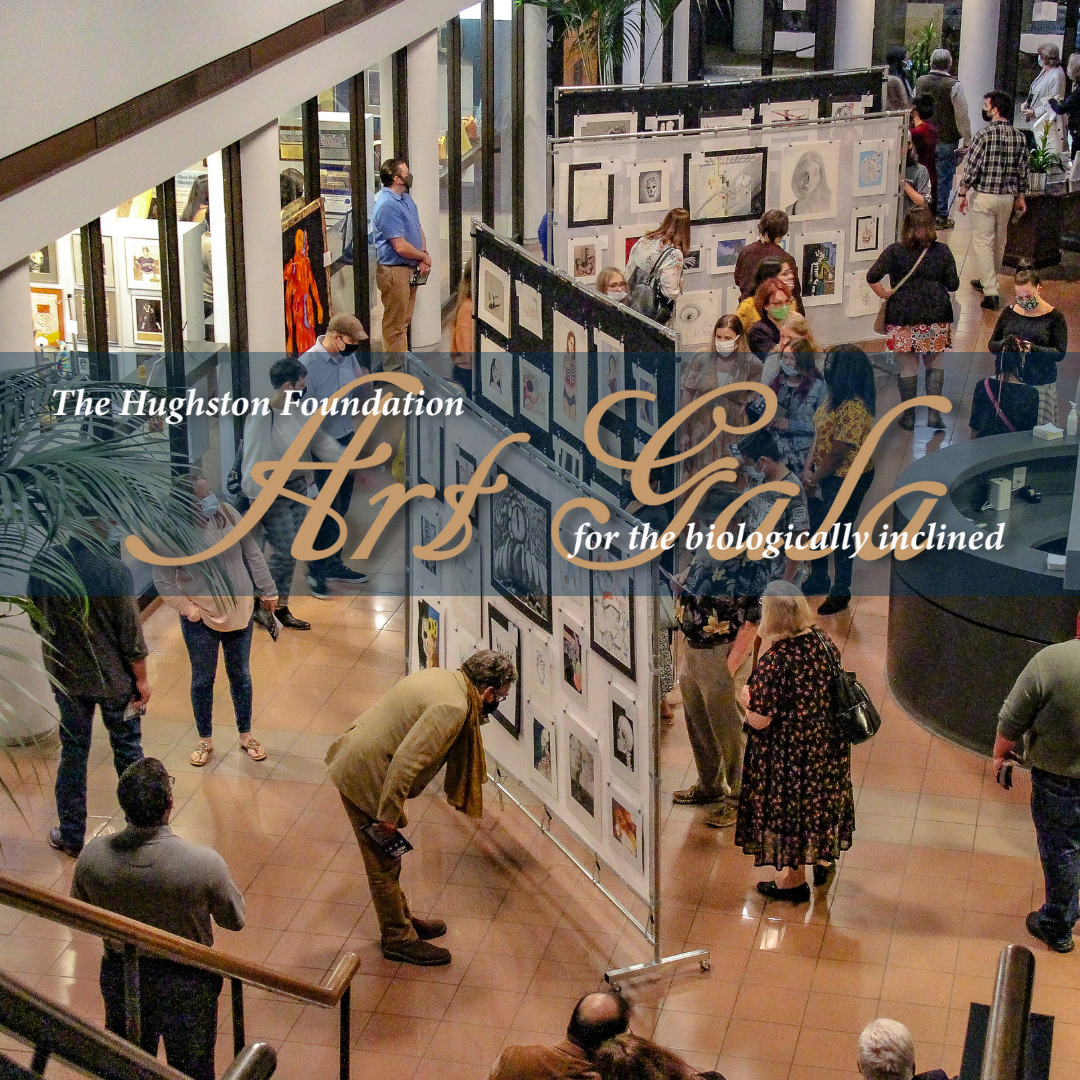 Once again, the Hughston Foundation collaborated with Harris County High School Work Based Learning Program to offer the 4th Annual Art Gala Competition and Exhibition. High school and middle school students throughout Georgia were invited to submit biologically or medically inspired entries under drawing, painting, photography, 3D, or mixed media categories to the competition. The gala was held November 11, at 7:00 pm at the Hughston Foundation.
This year, teachers, students, and parents attended the exhibition of 222 entries both in-person and online. The furthest submission came from Murray County High School in Chatsworth, GA, and overall 25 schools and organizations were represented. For this competition, the Hughston Clinic proudly supported the top 6 STEAM awards presented to the first through third middle school and high school entries for a total of $5,000 in scholarship prizes. Additionally, the Georgia Healthcare Science Technology Education Foundation sponsored two $250 awards for third place winners. Also presented were two Dr. Champ Baker, Jr. Best Anatomical Awards for $500 each, one for Drawing and another for Mixed Media. New this year, David C. Rehak, MD, presented two Best Hand-Picked Awards for $250 for both high school and middle school entries. Additionally, a $1,000 Columbus State University (CSU) scholarship was awarded. Congratulations to our 2021 winners:
STEAM Awards
The 6 STEAM Awards were presented (First Place = $1,500, Second Place = $750, Third Place = $500) based on the top 3 scores for Middle School aged student, 6th – 8th grades, and the top 3 highest scores for High School aged student, 9th – 12th grades.
The Middle School STEAM Award winners:
First place: Abigail Dempsey – Their Reaching Hands
Second place: Zemirah Franklin – Gorey Garden
Third place:  Emily Sanes – Layers 😀
The High School STEAM Award Winners:
First Place: Sophia Sun – Family of Six
Second place: Hailey Jackson – The Courageous One
Third place: Emily Hughes – Power and Grace
Dr. Champ Baker, Jr., Best Anatomical Award
Anatomical Award: Izabella Wagner – Cracked Pelvis
Mixed Media Award: Madison Kinard – The Sacred Heart
Dr. David Rehak Best Hand-Picked Award
Middle School Award: Miguel Cabrera – Lending a Helping Hand
High School Award: Jared Gary – Black Expiry
CSU Scholarship
The Departments of Art, Biology, and Exercise Science have collaborated on a $1,000 scholarship. The student must qualify for admission to CSU and must enroll at CSU with a major or minor in Art, Biology, Kinesiology, or Health Sciences. The student must remain in good academic standing for the duration of the award period. CSU credits the award to the student's CSU account and divides it over the first 2 semesters of full-time enrollment.
2021 CSU Scholarship: Sophia Sun – Family of Six
Honorary Media Awards:
Drawing:
Middle School – Jett Croxton – The Black Death
High School – Arlenis Morales – Horse Skull
Painting:
Middle School – Erma Goebel – There is Hope
High School – Isodel Mantock – Bloom
Mixed Media:
Middle School – Sara Britton – Manipulation
High School – Adah Dodds – Body and Soul
3D:
Middle School – Kaylee McLean – Sleep Deprivation
High School – Jherni Carter-Ransom – Untitled
Digital:
Middle School – Minh Nguyen – The Thinker
High School – Jiyoon Lee – The Heart
Photography:
Middle School – Angel Coppedge – Born Anew
High School – (no submission)
Best of Show: Sponsored by the Bo Bartlett Center
The top middle and high school students who win the online popular vote will have their artwork displayed at the Bo Bartlett Center (921 Front Avenue, Columbus, GA 31901) for approximately a month. An opening will be held at the Bo Bartlett Center on Wednesday, December 8, at 6:00 pm to recognize these students.
Middle School – Autumn Montroy – MiMi and Riggs
High School – Hailey Jackson – The Courageous One
---
The Hughston Foundation Art Gala for the Biologically Inclined is perfect for students who would like to unmask the exciting world of art and science. This biological and medically inspired art contest encourages students to create artwork while integrating the principle areas of the national STEAM initiative (Science, Technology, Engineering, the Arts, and Mathematics).
For more information about the Art Gala, visit the website or contact Belinda Klein at bklein@hughton.com.
Last edited on November 12, 2021