Education Above the Rest
The comprehensive training we offer enables our healthcare professionals to give you the combined benefits of Hughston tradition and innovation.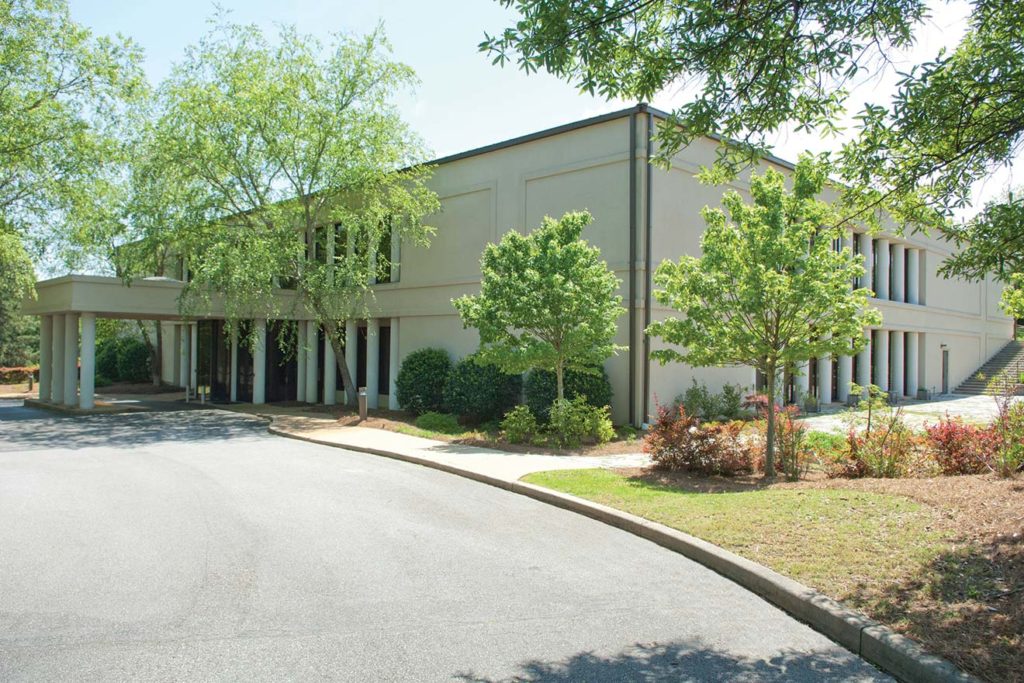 Fellowship Coordinators: Cholly Minton | email and Belinda Klein | email
University Affiliation: Edward Via College of Osteopathic Medicine at Auburn University
Institutions: Piedmont Midtown Medical Center – Level 2 Trauma Center and The Hughston Foundation
Length of Fellowship: 1 year
Available Orthopaedic Trauma Fellowship Positions:  1
Begin Date 08/01        End Date 07/31
Stipend: $54,000 + benefits and malpractice insurance
Full-time Trauma Faculty: 2
Orthopaedic Trauma Procedures/Year: 720         Acetabular/Pelvic Cases/Year: 72
Femur Fractures/Year: 140
Brief Description of Program: The goal of the fellowship is to provide a comprehensive educational experience in orthopedic trauma. The fellow will refine his or her skills in the management of the orthopedic and polytrauma patient, including prioritizing treatment and rehabilitation. The fellow will develop surgical skills in the treatment of basic and complex fractures, acute trauma care, post traumatic reconstructions of malunions, nonunions, infections, pelvic and acetabular fractures, small wire techniques, and internal and external fixators used in reconstruction. The close proximity to Fort Benning US Army Base and Maneuver Center of Excellence, which includes the US Army Infantry and Armor Schools and home to over 70,000 soldiers and civilians, allows for unique opportunities to treat complex fractures and injuries sustained during specialized military training.
Faculty: The fellow will work directly with the Program Director, John C.P. Floyd, MD to learn advanced techniques in orthopedic trauma and pelvic and acetabular surgery, as well as secondary reconstructive procedures. Dr. Robert Harris and Dr. Fred Flandry are also mentors for the orthopaedic trauma fellowship. Dr. David Rehak and Dr. David MacDonald serve as hand surgeons on the trauma team. Dr. Ryan Geringer serves as sports medicine surgeon for the trauma coverage. Dr. James McGrory serves as a spine and total joint surgeon for the trauma coverage. Dr. Randall Ruark serves as total joint surgeon on the trauma team. Dr. David Antekeier serves as the pediatric orthopedic trauma surgeon on the trauma team.
Qualifications of Applicant: Applicant should have successfully completed an ACGME accredited orthopedic residency program before the academic year for which the application applies. The applicant should be board certified or board eligible and able to obtain medical licensure in the State of Georgia. Although, not a requirement, applicants having or obtaining medical licensure in the State of Alabama will have the added benefit of additional surgical experience with Fred Flandry, MD at Jack Hughston Memorial Hospital. The application process is conducted through the SF Match (www.sfmatch.org) residency and fellowship matching program.
Research Opportunities: The Hughston Clinic has an established clinical research team based at the Hughston Foundation, and the HOTS fellows are required to participate and complete at least one research project during their fellowship. The fellow may have the option of continuing work on a research project that was started by a previous fellow or design a new research project of their choice suitable for publication in a trauma/orthopedic peer reviewed journal. The results of this project will be presented by the fellow to the Hughston faculty and staff at the annual Hughston Fellows Research Presentations.Staff is available to assist with the writing of an IRB and statistical support.
Research Award: Raymond Long, MD presented his research "The Posterolateral Approach for Fixation of Posterior Malleolar Fractures" at the Orthopaedic Trauma Association's national meeting held in Vancouver, BC, Canada. Dr. Long's research video was selected as a top-three finalist from a host of submissions. To view the video, click here.
Call responsibility as primary staff: Call is with faculty.
Any away rotations from primary institution? No away rotations.
Subspecialty training offered:
Pediatric Trauma: Mentored by Drs. Floyd and Harris
Ilizarov/Post Traumatic Deformity: Mentored by Dr. Floyd
Spine Trauma: Coordinated with Drs. Floyd and Harris
Infection/Osteomyelitis: Mentored by Drs. Floyd and Harris
 Meeting Opportunities: Fellow is expected to attend Orthopaedic Trauma Association, Southeastern Fracture Symposium, and/or other national meetings.
Jobs taken of past 3 years trauma fellows: Program began in 2015: first graduate accepted a position at Orthopedic Associates in Flower Mound, TX; second graduate accepted position with Hughston Trauma in Jacksonville, FL.; 3rd graduate accepted position with Hughston Trauma in Orlando, FL. 
Licensing restrictions for International Surgeons: Must be able to obtain licensure in the State of Georgia 
Accreditation Status: The Hughston Orthopaedic Trauma Fellowship program is accredited through the Orthopaedic Trauma Association and leads to certification as an orthopedic trauma subspecialist.