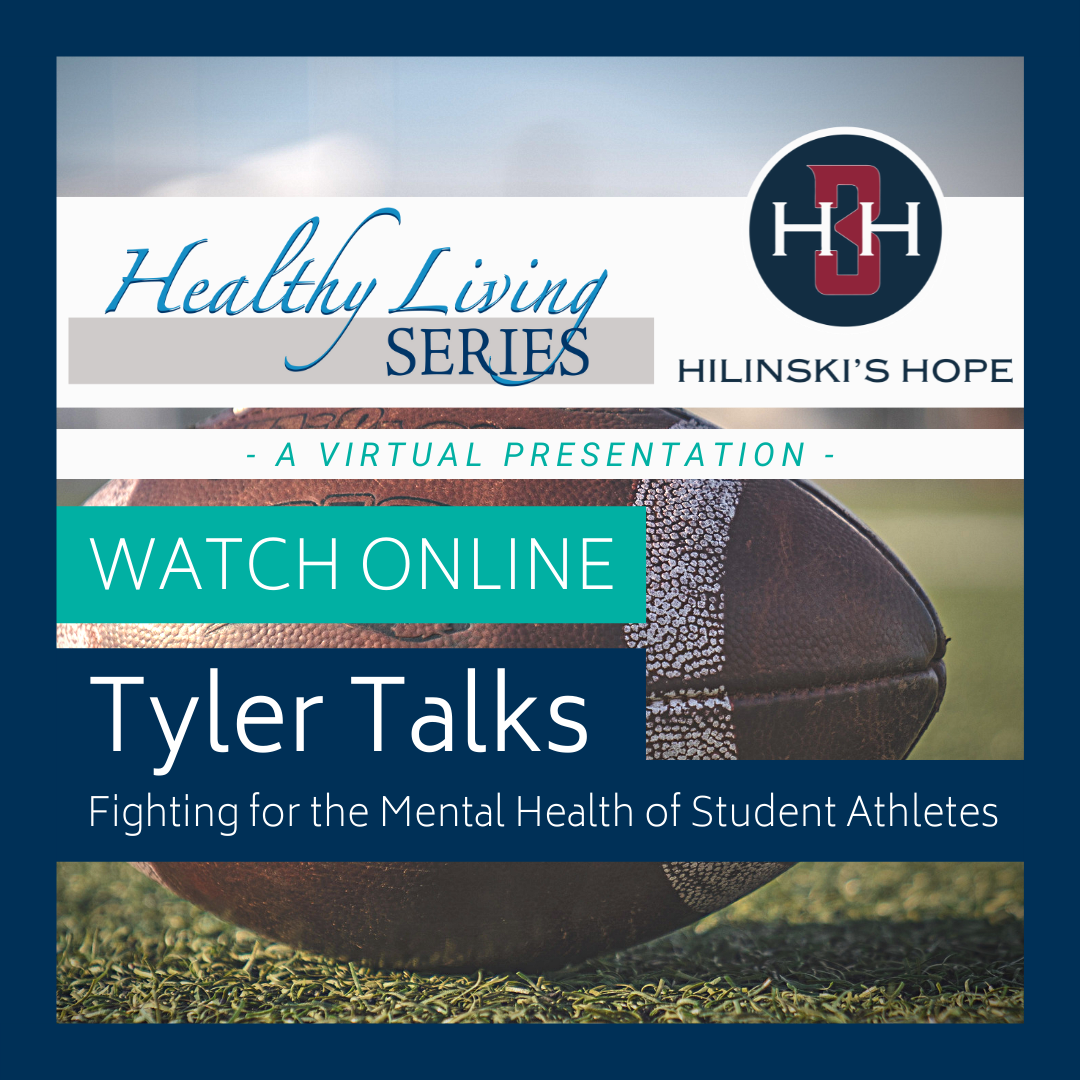 As we are coming to the close of Mental Health Awareness Month, we wanted to share the taped Healthy Living Series event, Tyler Talks. On April 14, Mark and Kym Hilinski, parents of Tyler Hilinski, spoke to athletes, coaches, and parents on the topic of mental health of student athletes.
Tyler Hilinski's parents created Hilinski's Hope, which is an organization that helps student athletes by providing the tools necessary for schools to implement the change needed to bring equality for those facing mental illness and injuries.
You can find the video online at https://www.youtube.com/watch?v=QDJHUy43m1U
TW: This video contains discussion of depression, mental illness, and suicide.
Last edited on May 26, 2021