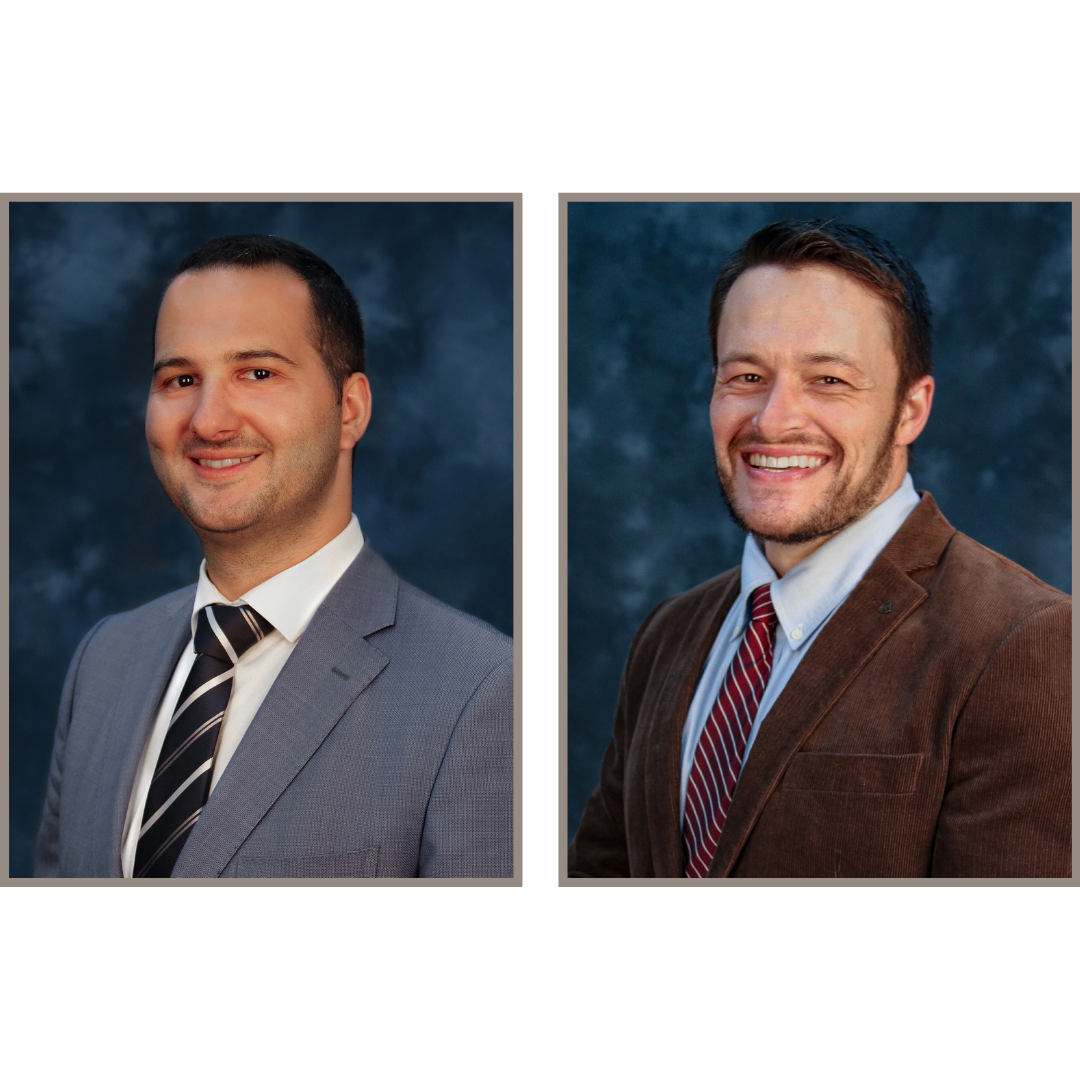 Achraf H. Jardaly, MD, and Eric Gruenberger, MD, are the two inaugural research fellows at the Hughston Foundation. Dr. Jardaly graduated magna cum laude from the Lebanese American University, with a major in Biology and a minor in Chemistry and continued to earn his medical degree from the same university. To augment his studies and gain experience in the US healthcare system, Dr. Jardaly took a gap year in medical school to complete a research fellowship at the University of Alabama at Birmingham. Now that he has received his medical degree, he plans to spend a year at the Hughston Foundation, working with fellows, residents, and physicians to achieve their research goals. He is passionate about research, mentorship, and leadership and hopes to use these passions to help the Hughston Foundation grow its research program.
Eric Gruenberger, MD, is originally from Baltimore, MD, and attended Saint Mary's College of Maryland where he received his bachelor's degree in Biology with a minor in Environmental Science. He worked for several years in the vaccine industry before attending Ross University School of Medicine where he graduated magna cum laude. He completed two years of general surgery training at SUNY Upstate Medical University for his internship before moving to Florida for his second year at UCF/HCA Consortium in Ocala. He then joined the inaugural class of the orthopedic surgery residents at the same institution for his first two years of training in orthopedics before accepting his research fellowship appointment at the Hughston Foundation. Dr. Gruenberger will devote a year to research at the Hughston Foundation, working with fellows, residents, and physicians to achieve their research goals while also pursuing his own research interests. He plans to complete his training in orthopedics thereafter and hopes to complete a fellowship in orthopedic traumatology.
The Hughston Foundation Research Fellowship offers a medical student who is interested in orthopaedic surgery as a career, a yearlong (blend of (70%) research and (30%) clinical) comprehensive musculoskeletal experience. During the fellowship, Dr. Jardaly and Dr. Gruenberger will focus on producing publishable manuscripts, spending time in the clinic and operating room, as well as learning how to conduct clinical research. They will spend time with multiple faculty and interact with residents and medical students. They will also attend educational opportunities within the organization, such as Grand Rounds, weekly resident lectures, labs, and the journal club. Brent A. Ponce, MD, is Chairman of Research at the Hughston Foundation.
Last edited on July 14, 2021