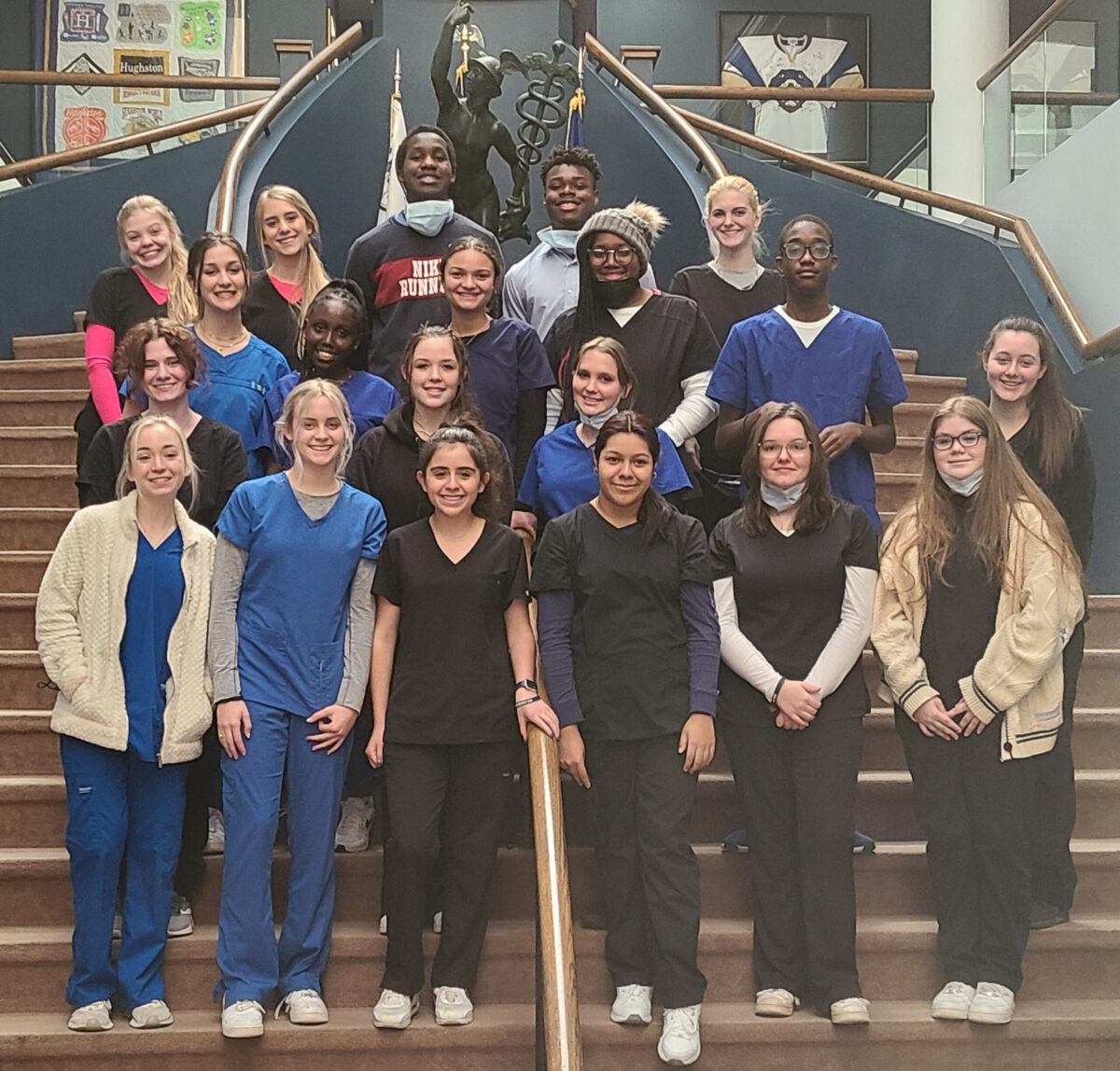 Students from Etowah High School, Woodstock, Georgia, visited The Hughston Foundation for a full-day STEAM program. Megan King, a former Hughston ATC Fellow, traveled more than 2 hours with 20 of her health science students to participate in the event.
The students began their morning session with an introduction by Belinda Klein, executive director, and a video about the Foundation. Afterwards, they were split into groups and began 30-minute rotations between these 5 STEAM stations:
Science: The students participated in a casting demonstration that emphasizes how medical professionals use science and chemicals in medicine.
Technology: In the Surgical Education Center, the students received basic surgical training and hands-on practice using an arthroscope, surgical instruments, and plastic knee sawbones.
Engineering: The students watched a presentation concerning concussions and head injury prevention. After the presentation, they created their own engineered contraptions to protect an egg, which was a simulator for the skull and brain. To test their inventions, one-by-one the students dropped their egg from the second floor. Many inventions were successful in protecting the simulated head and brain.
Art: Medical Illustrator, Belinda Klein, instructed students on drawing techniques using a femur and full skeleton. The students learned how to break down complex shapes into smaller, simple shapes to create an image.
Math: Demonstrating the importance of math in the medical field, the students put their math skills to work documenting their height, weight, blood pressure, and pulse. They also completed an eye test.
After the STEAM Stations, the students enjoyed additional hands-on medical procedures. Each student performed suturing techniques using pig's feet and administered IVs into arm simulators.
Last edited on February 10, 2022