What is an audiologist?
Audiologists are healthcare professionals who evaluate and diagnose hearing loss, and they prescribe, fit, and dispense hearing aids and other amplification and hearing assistance technologies. Hughston's audiologists have each earned a doctor of audiology (AuD) degree and they treat all ages and types of hearing loss, from infants to adults.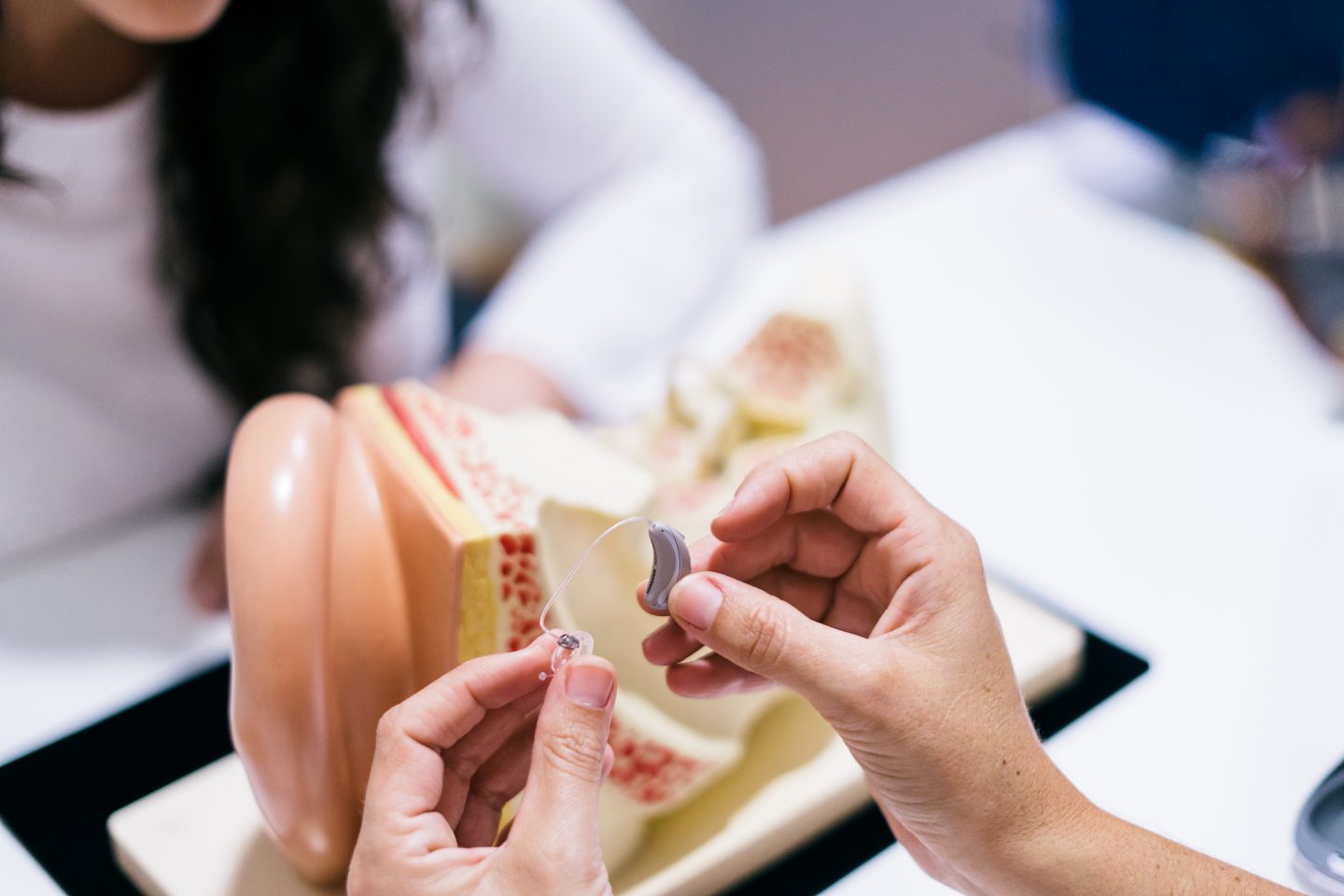 If you or a family member suspect that you have a hearing or balance problem, contact a Hughston audiologist. After carefully reviewing your health history and evaluating your hearing, our audiologist will determine how best to treat your condition. Hughston's audiologists provide professional, personalized service with a simple goal in mind: to provide you with a better quality of life.
Get the Facts on Hearing Loss
You can experience a sudden loss of hearing, but often, people experience a gradual loss that can go unnoticed. The following symptoms may indicate that you should have your hearing checked:
Occasionally thinking others are mumbling or speaking too softly
Having trouble hearing over the phone
Inappropriately responding to others after misunderstanding what was said
Frequently being told that your TV or radio is too loud
Constant roaring, ringing, or hissing in your ears
Finding it difficult to hear or understand conversations with more than two people
Needing others to repeat themselves regularly
Avoiding crowded places and restaurants because of difficulty hearing