Plan Your Event
The Hughston Foundation offers a unique meeting venue unlike any in the Southeast. Annually, the Foundation hosts a variety of programs and conferences for medical institutions and societies, charities and nonprofit organizations, government entities, and an array of businesses and corporations. Some of the events include clinical training for emergency management technicians, nurses, and healthcare staff; week-long symposiums for surgeons; and we host leadership and employees training workshops throughout the year. Our speciality includes training and educational programs for healthcare professionals. We merge a uniquely qualified staff with our facility to host medical professionals for surgical and clinic training. Contact our Executive Director, Belinda Klein to discuss how the Hughston Foundation is the perfect place to hold your next event.
Facilities and Equipment
The Hughston Foundation has the unique ability to support the medical community by hosting events in our facility. The Foundation offers an auditorium with large drop-down screens, tables and chairs, a 7' x 45' stage with podium, lighting, and sound system that is perfect for presentations and large groups. Our VIP boardrooms have large conference tables, executive chairs, and drop-down screens that are perfect for smaller private meetings. The Foundation also offers plenty of parking, accommodations for catered events, ice machine, commercial refrigerator, and free WiFi with password. Additionally, The Foundation has a spacious atrium lobby, library, and the Hughston gardens that are available for events.
Our Surgical Education Center contains a 4-station surgical training laboratory for cadaveric demonstration and practice, and an additional 4-station workshop for training on plastic models. Both laboratories are equipped for audiovisual presentations and have the ability to broadcast laboratory activities to other meeting spaces. The Center is designed and equipped for hands-on training so users can build on their existing skills or learn and develop new techniques in arthroscopic and open surgical procedures. The Center consists of 2 bioskills laboratories: a dry station laboratory with surgical simulators and plastic models of human limbs and joints, and a wet station laboratory for training on cadaveric tissue. Sawbones® plastic models and Arthrobox™ arthroscopy simulators give students and physicians unlimited opportunity to practice their surgical skills. The Foundation's wet station laboratory hosts cadaveric dissections and training sessions for physicians, fellows, residents, and medical students. Audiovisual integration within the Foundation's facilities allows larger groups seated in the auditorium to observe and interact with those working in the laboratories. Additionally, the Center has welcomed guests from the community as well as from regional, national, and international locations.
About Columbus
The Hughston Foundation is conveniently located in north Columbus among major shopping centers and a wide array of restaurants and hotels. No matter your budget or style, Columbus has your favorite cuisine and atmosphere and its all only minutes away.
Maps and Directions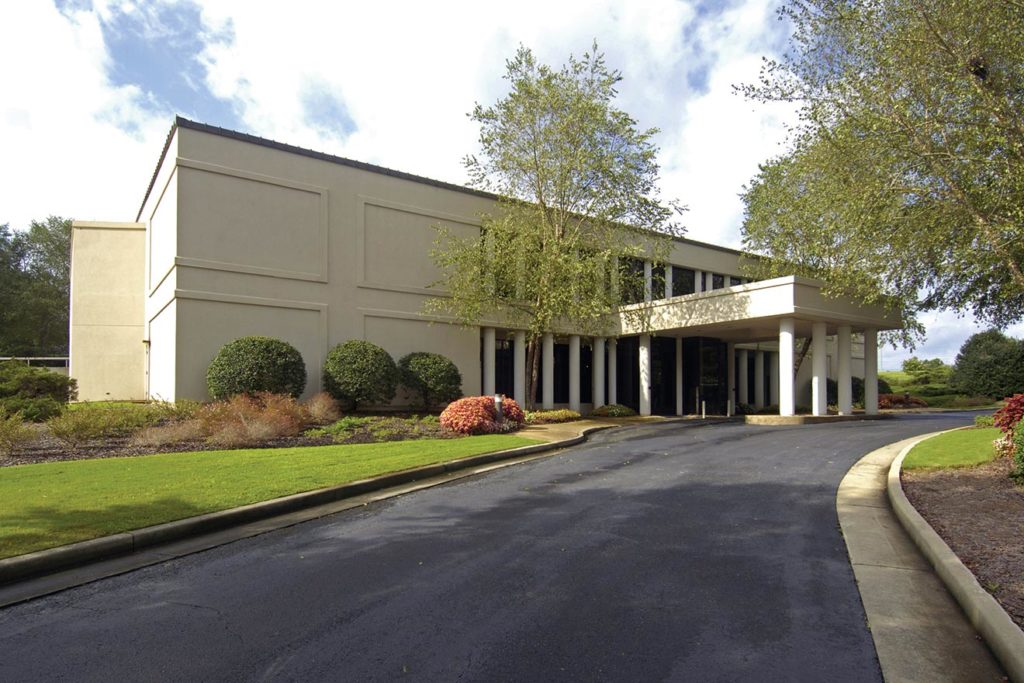 Library
The Hughston Foundation Library is uniquely designed for the use of physicians, fellows, residents, physical therapists, nurse practitioners, teachers, and other healthcare professionals. It boasts a specialized collection that grew out of Dr. Hughston's personal collection and archives. While the library's holdings focus on orthopaedics and sports medicine, they also include the standard texts for all medical disciplines. Reference, bibliographic, and research services are available, as well as online searching and interlibrary loan. Additionally, an electronic author's database tracks the publications of our physicians and associated staff. The library also serves as a resource center for local students from middle-school through graduate-school levels. Our library assistant helps daily visitors and patrons and answers reference questions from people all over the country. The facility offers a comfortable setting for study and the latest technology with computers, scanners, and high-quality printers. The Hughston Foundation Library belongs to the National Medical Library Association, the National Network of Libraries of Medicine, and the Georgia Health Sciences Library Association.
Museum
The Hughston Museum was created as an educational forum for visitors to the campus. The museum features multimedia vignettes that depict various aspects of medical research. Along the focal wall of the museum is a permanent display highlighting the life and accomplishments of Dr. Hughston.